I don't know if you've noticed the lengths that I go to (in a mostly non-serious way) to keep non-bugeyes off this blog. Even when discussing a part which fits all the GD WRX models regardless of year. It's not really that I have anything against the other model years, in fact I kind of dig them at times. It's just that you can see those cars anywhere, and I think what makes Bugeyegarage special is its focus only on one nichey (albeit awesome) variety of the new age Impreza.
But then again, life is short, and how many times are you going to see all the special S20x model imprezas all lined up together, in order, in one place?

Throughout the years, STI has offered extremely exclusive variants of their top-of-the-line STI models, carrying the name S201 (classic impreza), S202 (bugeye), S203 (blobeye), S204 (hawkeye), and in the newer generation, R205 (GRB hatch), S206 (GVB sedan). These cars are macked out with limited edition parts – ranging from titanium exhausts, matte black dash trim, Recaro seats, bordering-on-exotic treatment suede leather key fobs and manuals, carbon wings, 6-pot brakes, purpose-designed BBS wheels, among a host of other luxury and performance upgrades.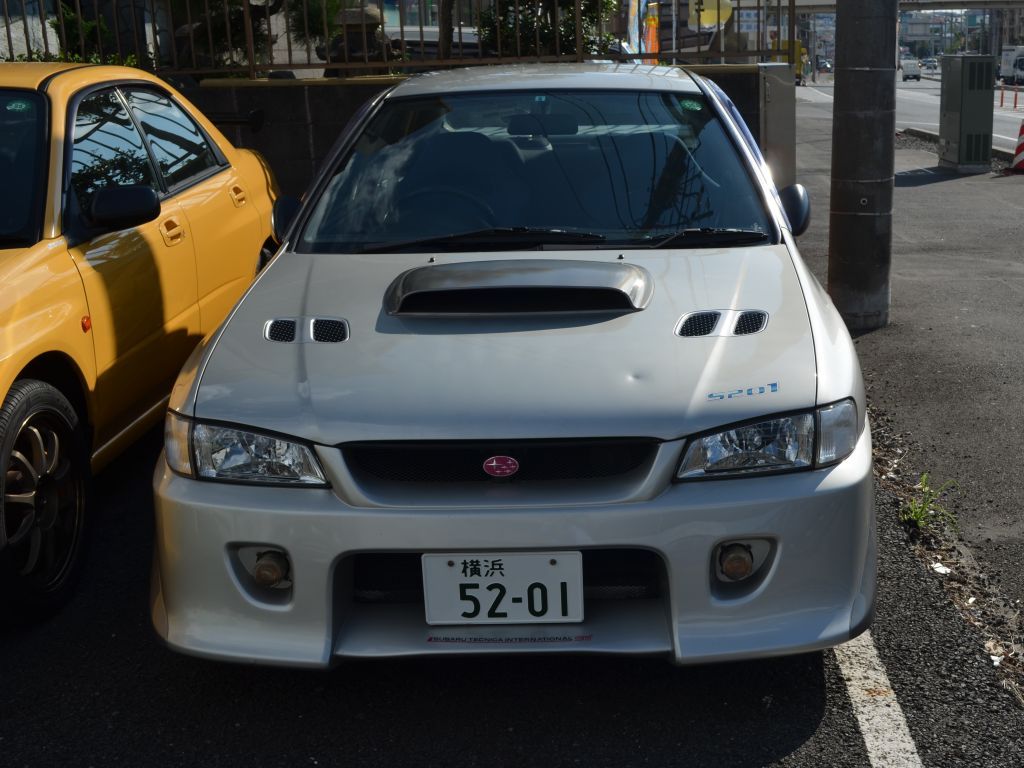 The S201 was the first car to start it all. Granted by todays standard the look was quite boy-racerish, but then again lest we forget that was the style at the time. 🙂 Car was based on the much more boldly-styled STI Elektra One concept.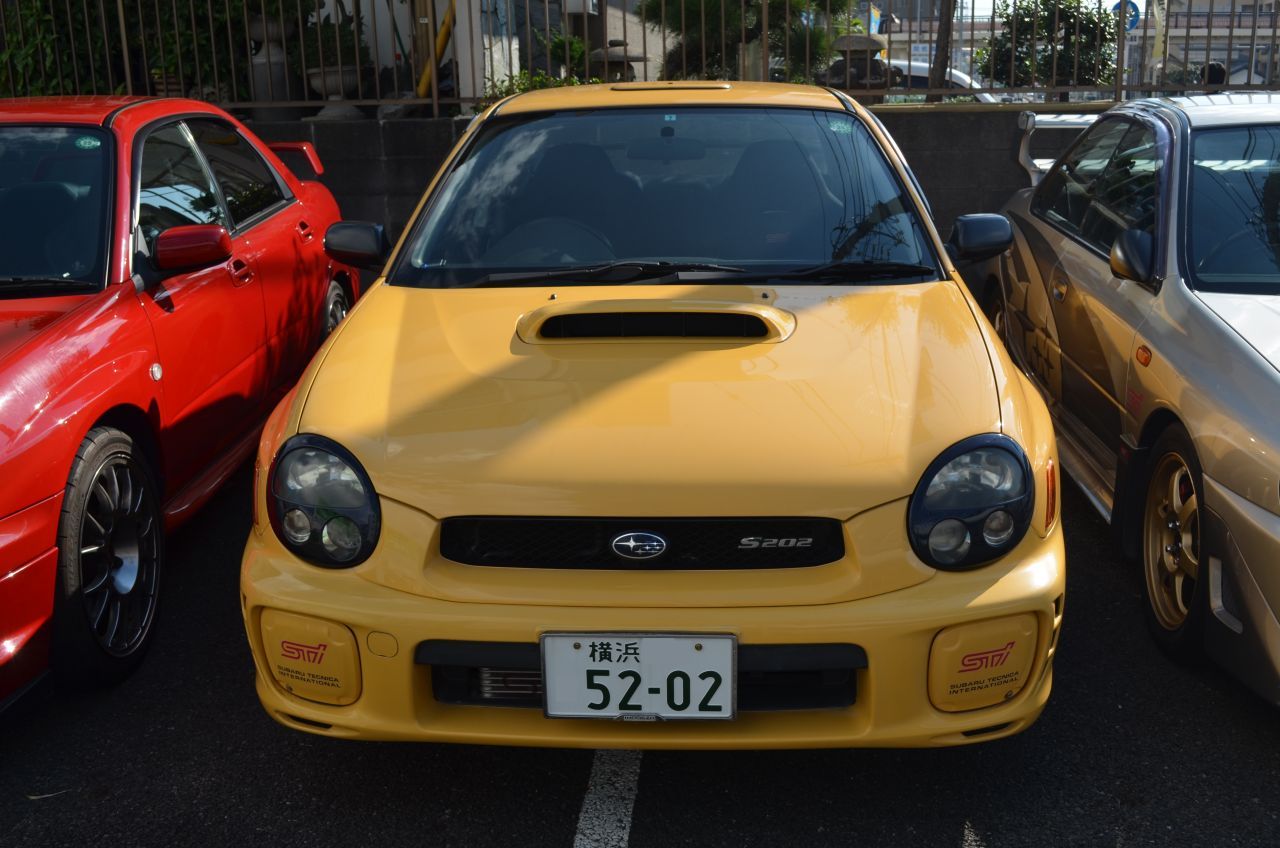 Next along of course was the S202, a few of which have been featured on bugeyegarage. Characterized by its sonic yellow paint option, front mount oil cooler, CE28N-themed and RAYS-built one-off STI wheels, and carbon wing. Interestingly the first car to break Japan's post World War II accord to limit cars to 276 PS. The S202 weighed in at 320 PS.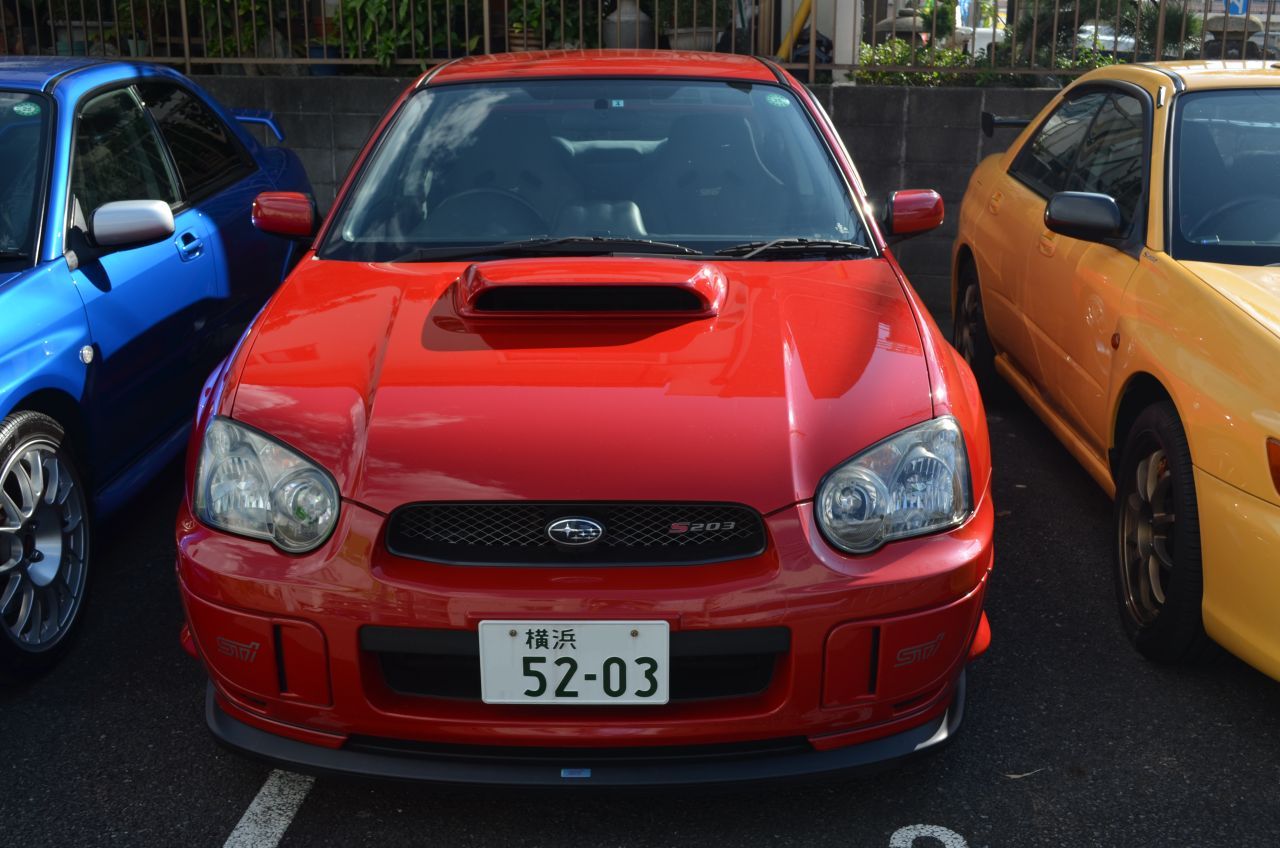 The blob eye years brought the S203. Unlike the earlier S201 and S202, STI this time took a more refined approach, switching out the bronze Rays wheels for silver, almost European-style one-off BBS wheels in 'diamond black' and similar in appearance to BBS RE's. The interior brought suede trim options and Recaros that would look equally in place in a 996 (at the time) Porsche Carrera. Touring style wing.


Not too many changes for the S204 model but bringing the S20x line to the hawkeyes. STI parted ways with the (possibly considered less sophisticated?) metal wing-mounts in favor of a solid one-piece wing design.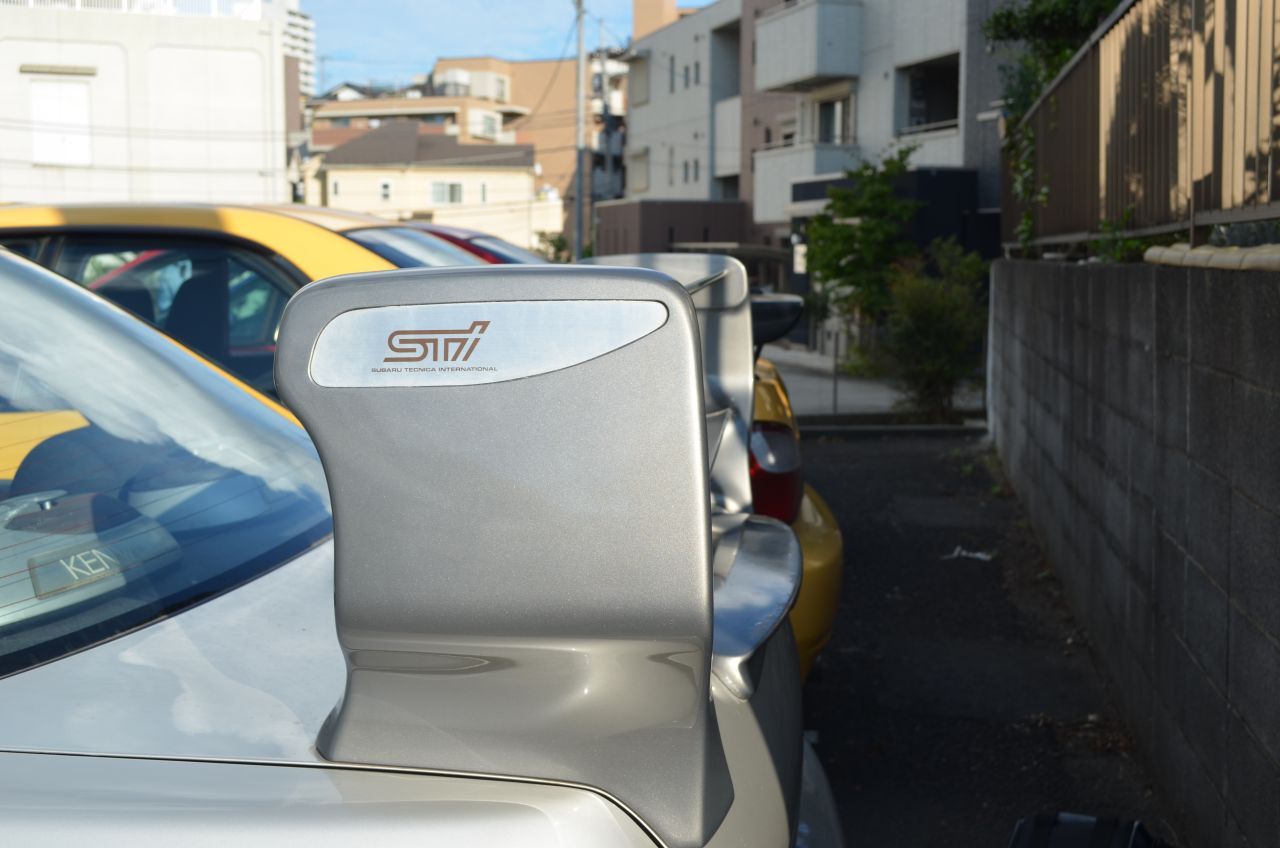 You can begin to see the transgression of the S20x line from boy-racerish to sport-luxury through the spoilers.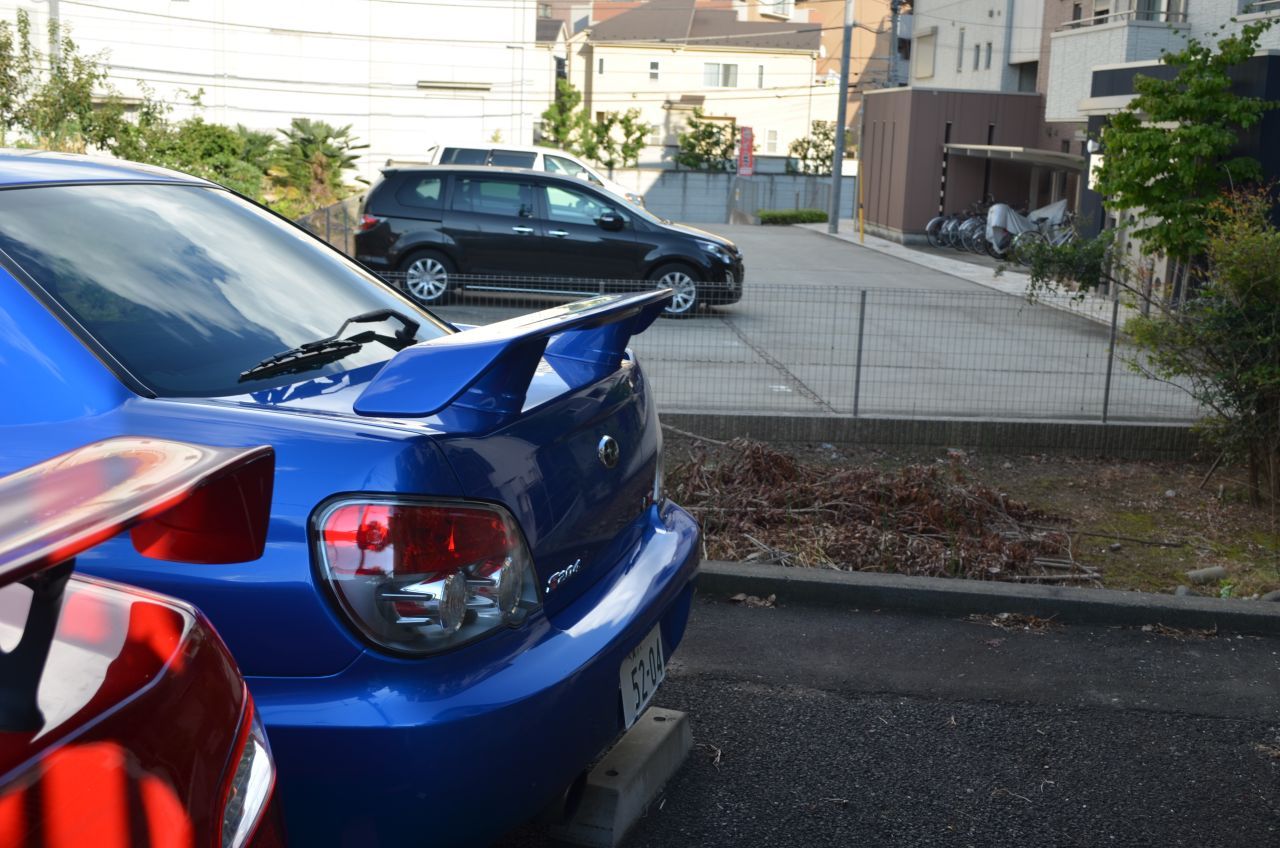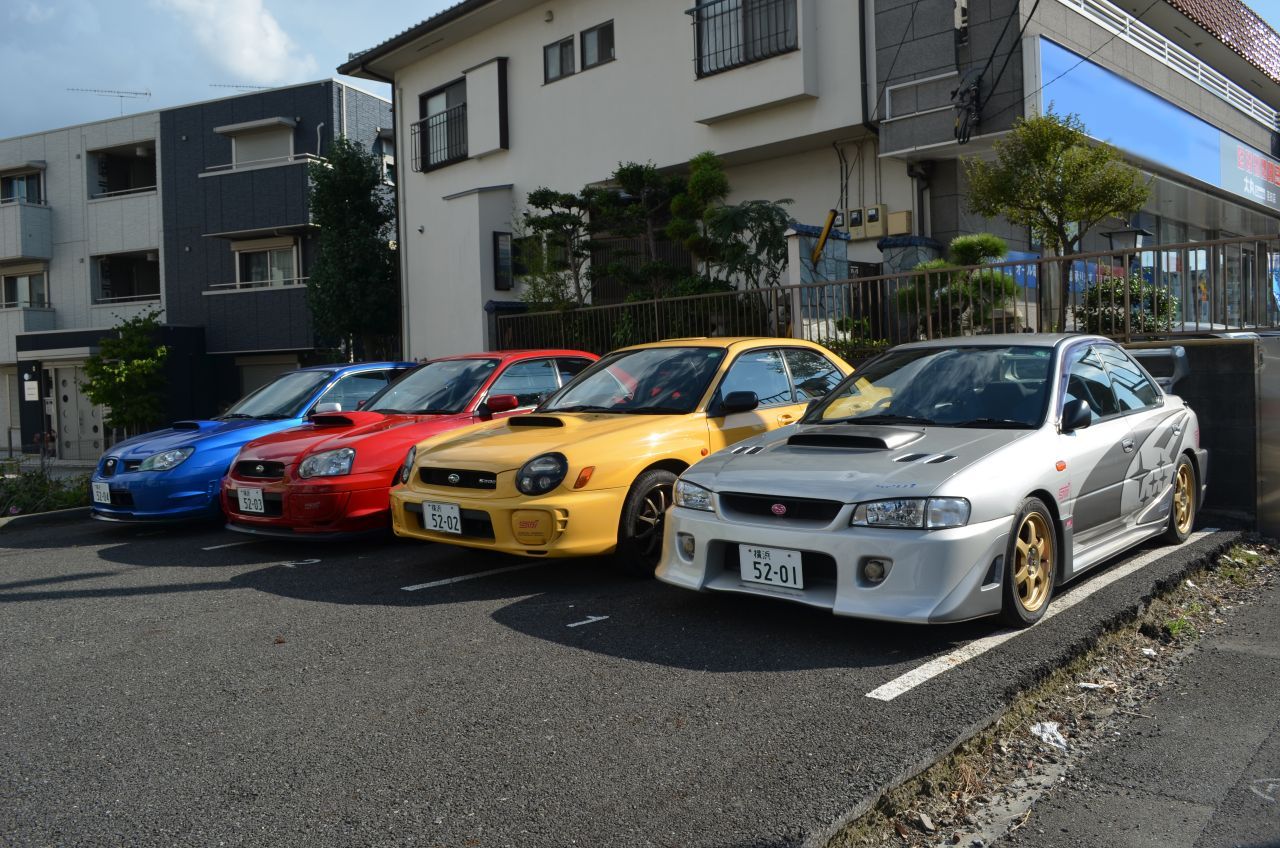 Matching vanity license plates makes me wonder if they aren't all under single ownership (whether factory or private individual), making this an outstanding collection of the s20x line in their iconic colors (s202 was the first to offer sonic yellow, s203 – san remo red).
The newer generation has sine brought a resurgence of race-inspired looks to the S20x line.

R205 (right) and S206 (left)… The R205 still maintained some of the civility of the later generation S203 and S204, but the S206 brought it back to racing with a carbon roof, tall touring wing, and louvered fenders. Interestingly since STI left the WRC in 2008 (I would have to gather that WRC-dominance by three-doors was the principle reason for making the STI a hatch in 2007), the focus of the S206 line has shifted to its Nürburgring-focused Subaru factory touring car entry.
Note: R205 license plate… it doesn't stop! Amazing collection of cars.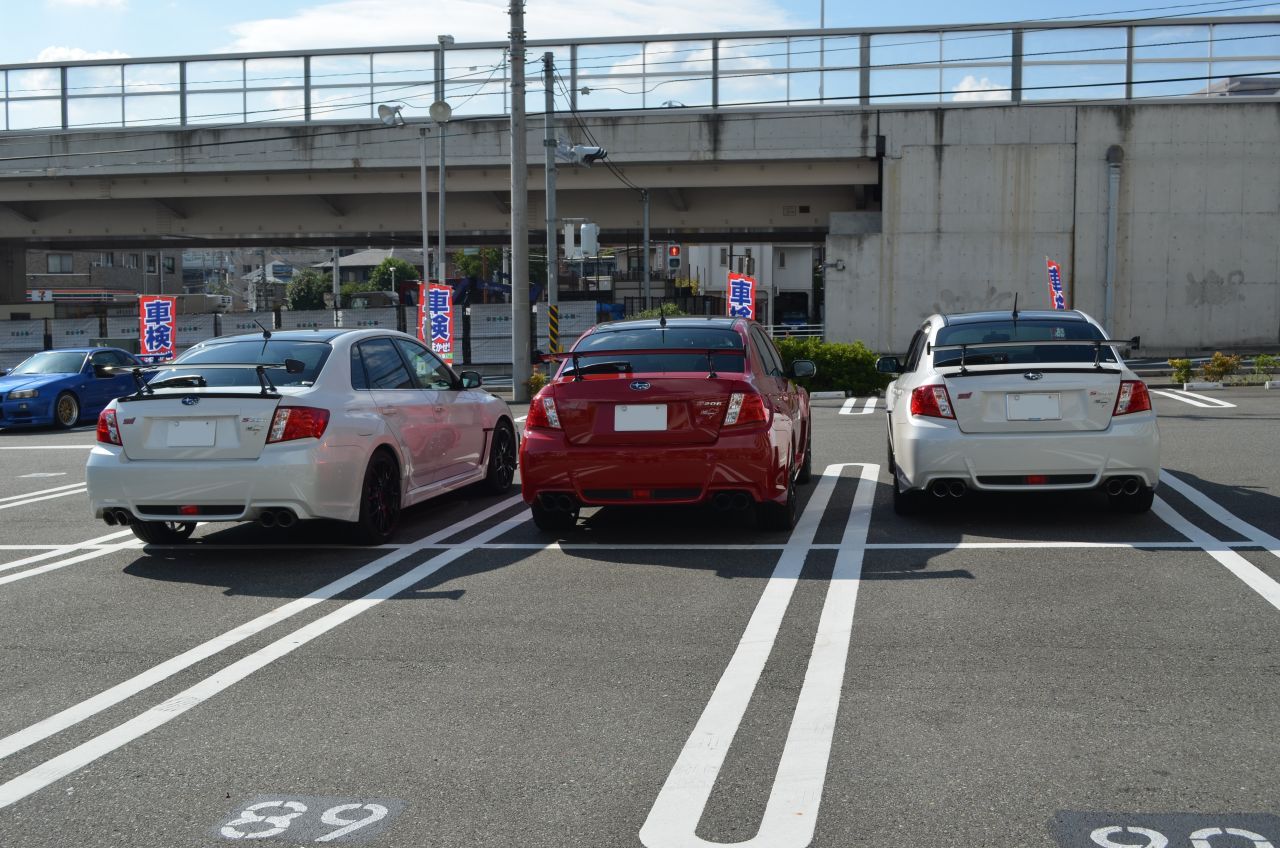 For more fun – s202, s203, and s204 meet and drive in Japan
and now back to bugeyes…