Awhile ago I posted up this mystery hood:
Came across this pic the other night on Minkara described as "unknown hood" by the owner of the car… Never seen it ever before anywhere but I love/want it (painted though)

The front vent reminds me of the Kaminari reverse cowl hood for Bugeyes though it clearly isn't (this hood has an integrated scoop for one)… or a Firstmolding hood for blobeyes.

…also reminds me of something you'd find on a Skyline GT-R from Top Secret




Has anyone seen this bugeye hood before / know the manufacturer?
I've come across a few more examples of it since…
edit: Updated for pics (never mind the lambo doors >.< )

It turns out that it's a 'Shift Sport' hood which can be had right here. Unfortunately, like all JDM carbon goodies it retails at over $1,000 (plus shipping and wait times) 😐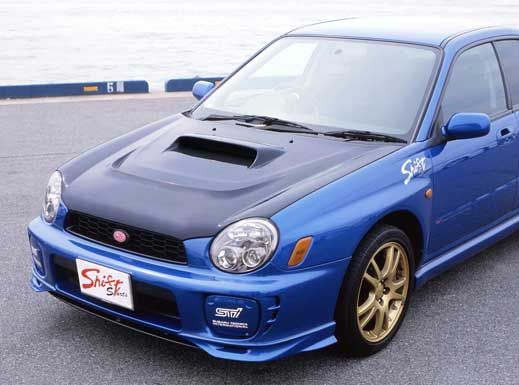 Still pretty neat with the integrated scoop and vent. Definitely reminiscent of the TS2001 GT-R hood. I definitely have never seen a car with it outside of Japan.