Came across a pic of this S202 out of Japan randomly on another JDM blog, okidokyo, and fortunately they were nice enough to post a link to the Minkara blog where I could snag some more shots
I'm liking this growing trend of aggressively modified S202's. Actually, just noticed that I've seen this car before in a slightly different form The stickers and white roll cage are the giveaway.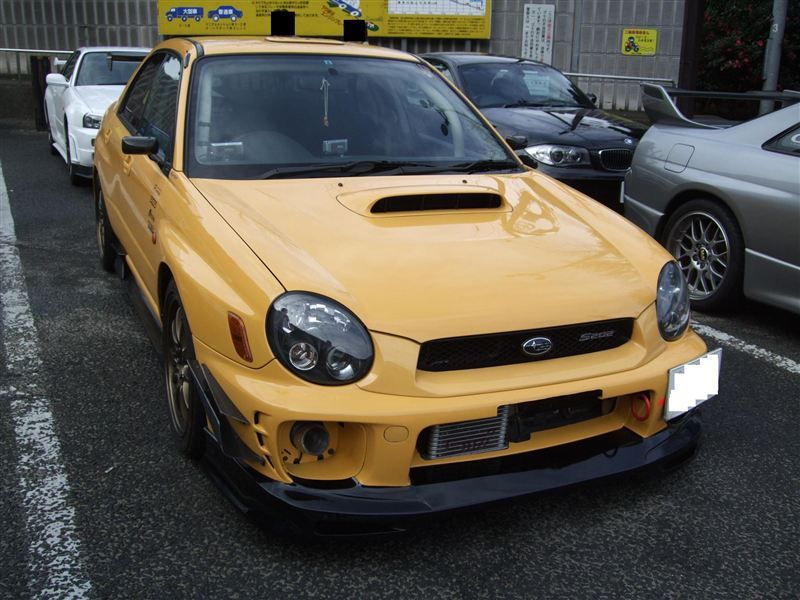 I've never seen this bodykit before on a Subaru WRX. I'm wondering if it's not a one-off special: perhaps a body kit meant for another car grafted onto a WRX. I'd love to see it painted. The front lip looks nice from where I'm sitting. (But the sideskirts look awful, can't even be bothered to post a side angle)
Also have been wondering for some time how a bugeye might look if you just cut the license plate mount out altogether, giving it a GT-R "N1"-ish feel. Carve out a little more room for a giant FMIC too. If I had a FMIC and a spare bumper to play with I'd consider this… but you'd have to do a stellar job not to make it looked hacked.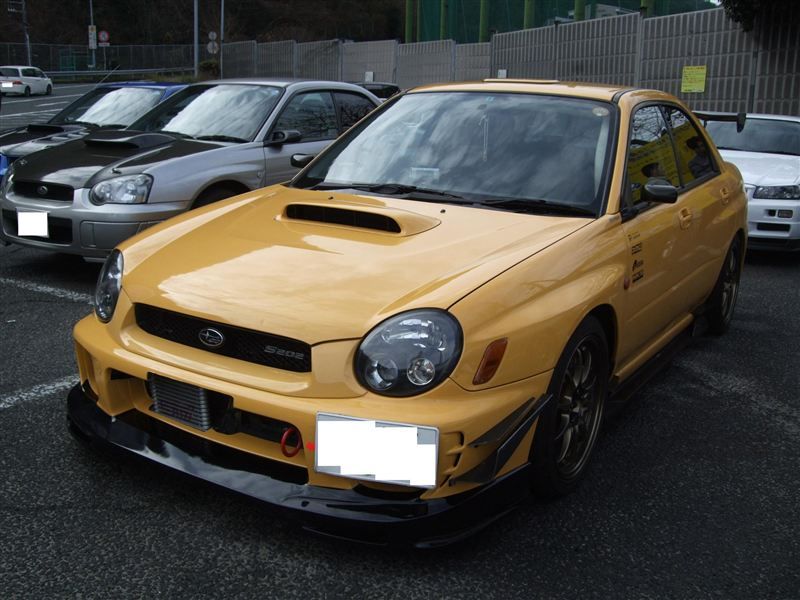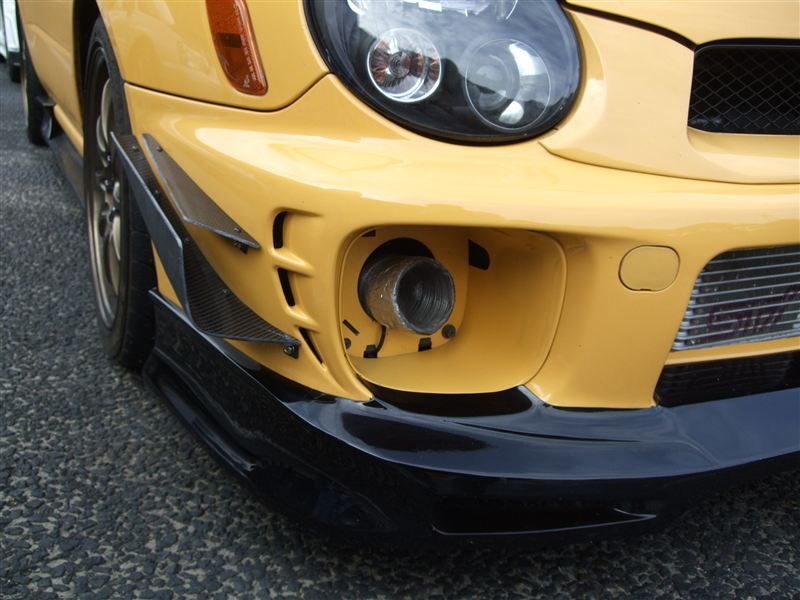 Not knowing the lip is driving me crazy… any thoughts? Looks a bit like a SYMS lip for a GC8 but it isn't. There's one other bugeye-specific model I've seen before that's somewhat similar but can't remember…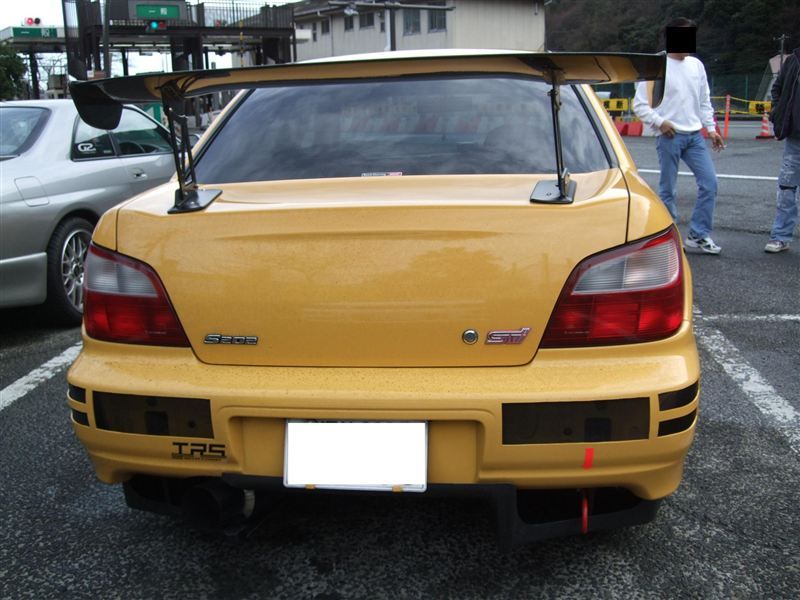 Rear bumper cut to decrease wind resistance. A characteristically JDM track-car trick.