This is one of the more epic bugeyes to roll out of SoCal.
What sets this car apart is the prodrive lip with V-limited lip underneath.  Donnie was one of the first bugeyes (possibly the first) to roll with this setup.  His Prodrive lip is authentic – one of the last ones Prodrive USA had in stock before they closed down North American operations.  This setup has become increasingly common as replicas of both prodrive and v-limited lips have become available for cheap but still nobody has pulled it off like this.
The other thing that sets the car apart is the wheels… but they speak for themselves…
rare/out of production bronze Volk Racing SE37K wheels (they were replaced by the Volk RE30's)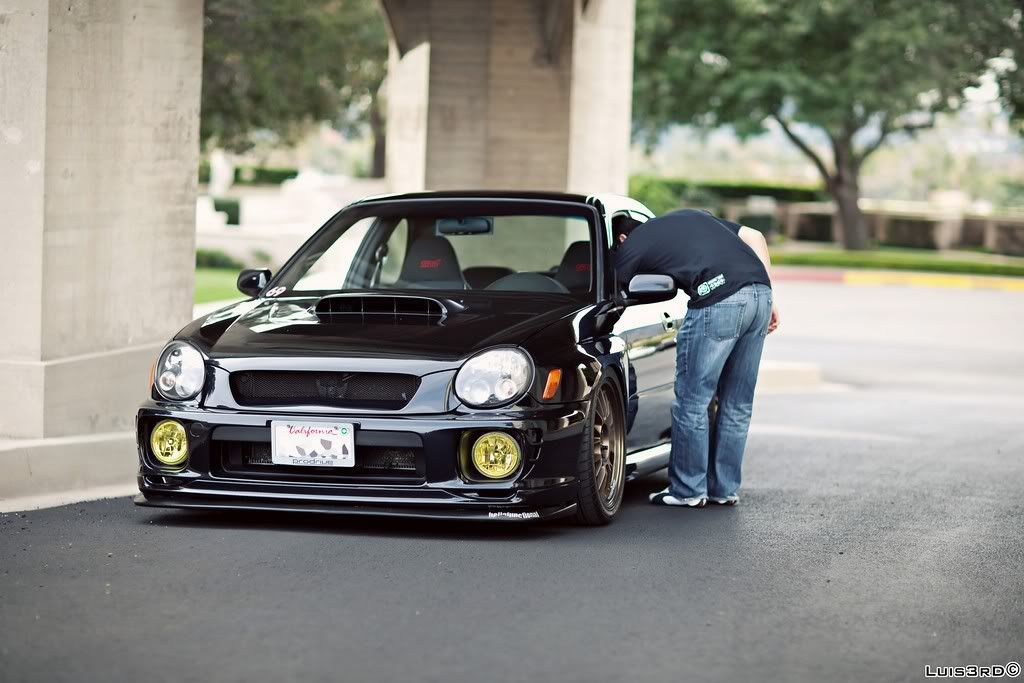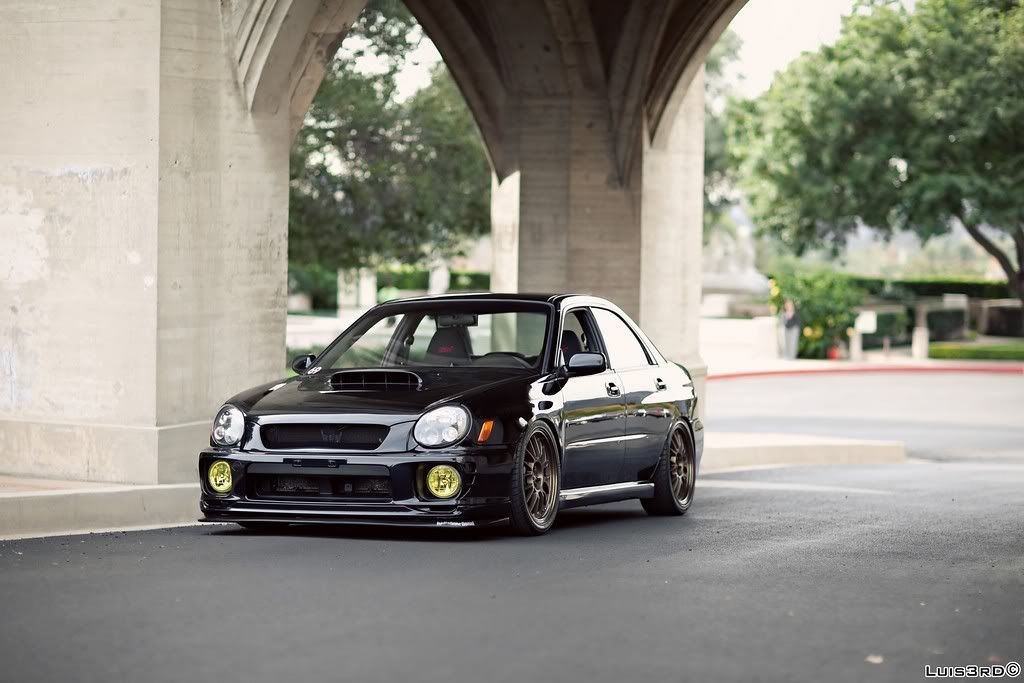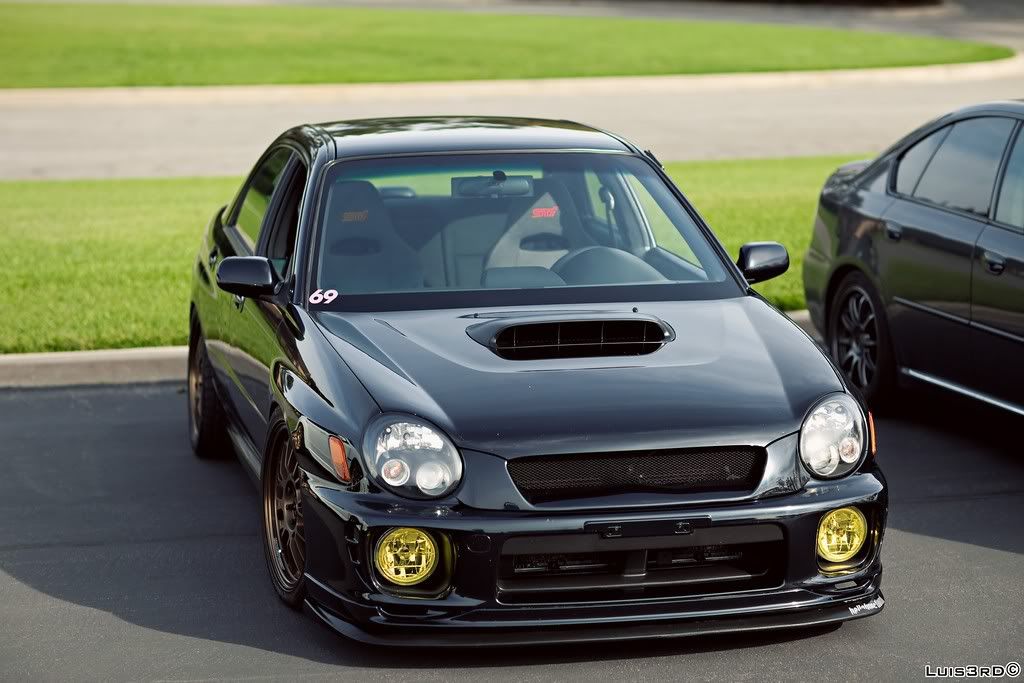 [photocredits to Luis3rd]
It says something that this is actually the winter setup (although to be fair does SoCal really have winters?)
THIS is the summer setup…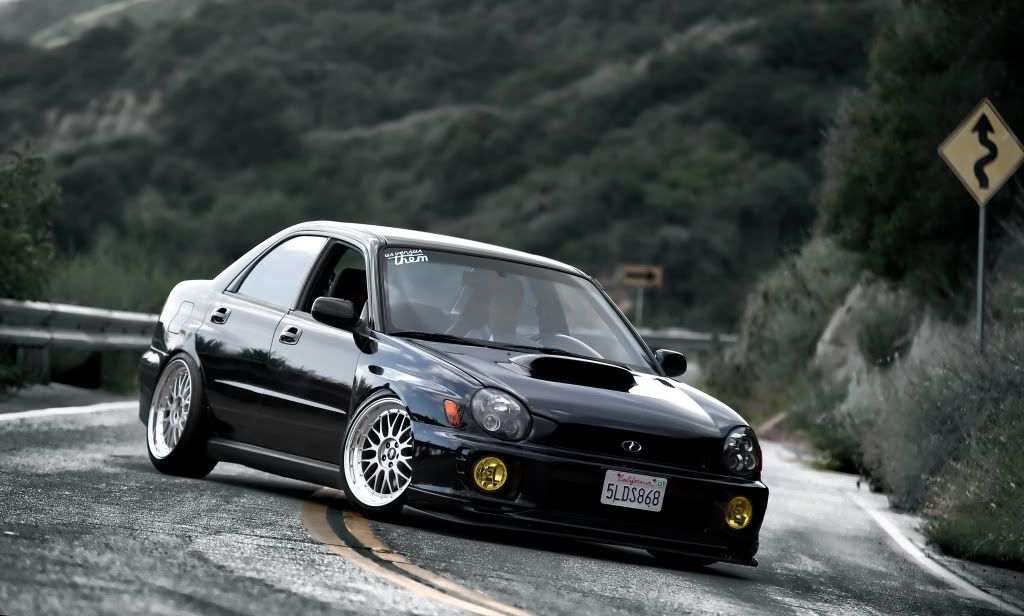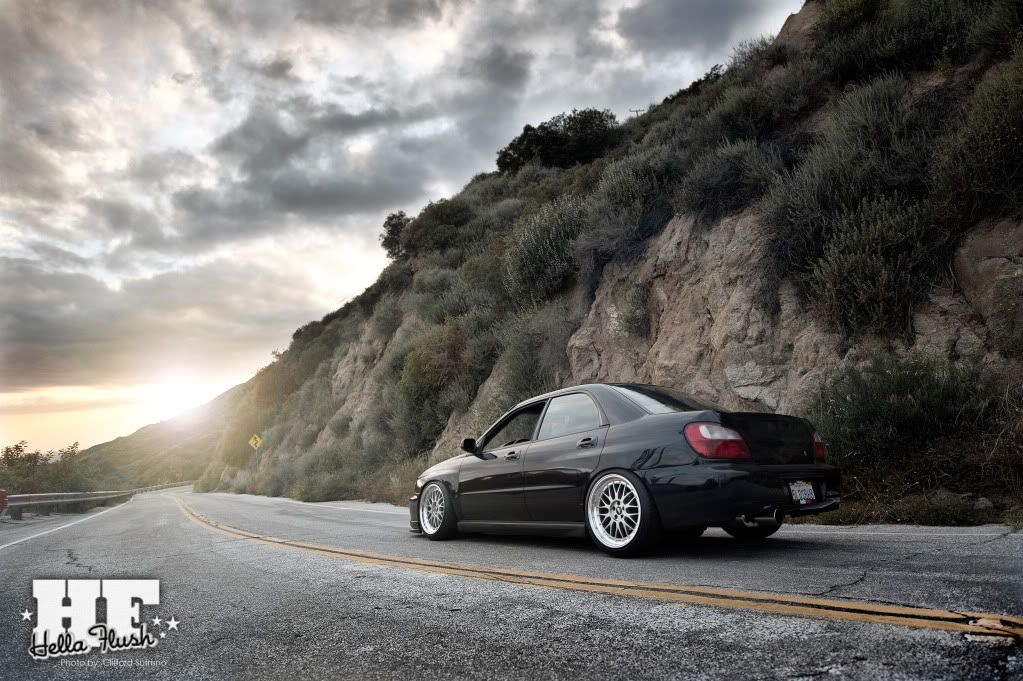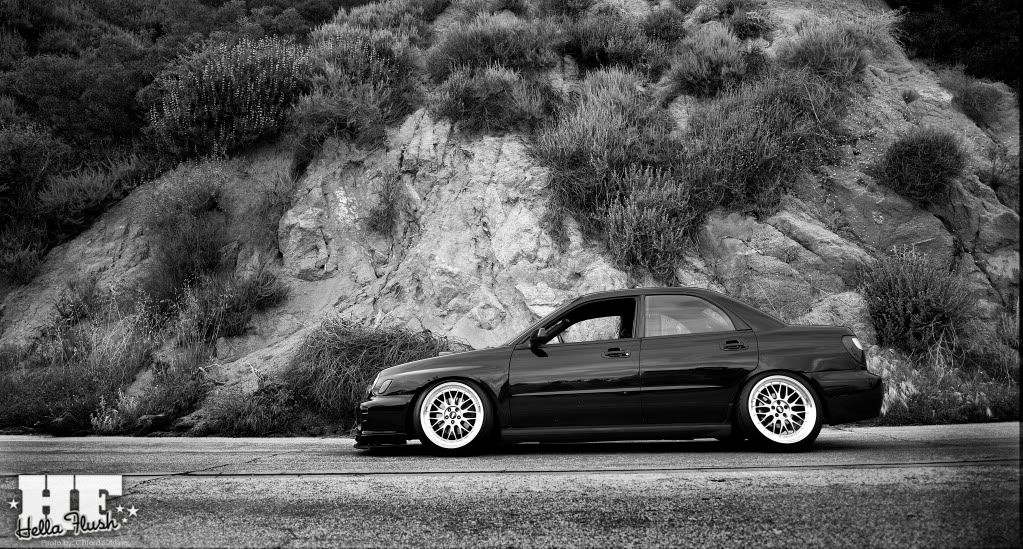 [photocredits to Cliff Sutrisno a/k/a TimeAtk]
BBS LM wheels.  Real.  Specs remain a mystery (no really I'm not too lazy to look it up he just won't give it up lol).
EXTERIOR / INTERIOR
EDM HID headlight – the correct beam pattern, Light output 6k
Prodrive Genuine Lip one of the last pcs. DAN Prodrive have before they closed shop.
New OEM front bumper color match PPG paint
S204 vlimited rep lip
08 STI front seats
JDM red hazzard button
OEM 3pod guages
black plasti dip trim
black suede interior
editors note:  GT Spec grill in the top "winter" photos – it's essentially a Zerosports grill but with the three holes filled in on either side.  People often confuse it as being a replica of the LIBERAL grill which looks similar but somewhat different, but in actuality the GT Spec grill a semi-original part.
ENGINE / DRIVETRAIN

TDO4 – bought w/ 10k miles

BN heads, subaru genuine OEM headgskets

ARP cometic head studs

BN waterpump, timing belt, belt tensioner

BN fuel filters and regulator

Group N engine mount

Group N tranny mount

Prodrive catless up pipe

stock catted dp

APS cat back

EXEDY stage 2 clutch – 8kmiles ago

Mishimoto aluminum radiator

Gimmick black silicone radiator hoses

New thermostat

STI high pressure rad caps

Motul 75 90 tranny fluids – Done at Yimi 5k miles ago

Factory Short shifter

kartboy shifter bushing

now flashed on stage 2 XPT MAP
SUSPENSION
Whiteline 22-27 mm F&R swaybar
Whiteline ALK
Whiteline center roll adjuster
Whiteline Lateral links
Kartboy endlinks
STI aluminum control arms
JDM STI titanuim strutbar
Ingals Camberbolts
Megan tracks 10k-12k CO