Subaru dropped a special model version 7 WRX STI called the "STi Prodrive Edition"… and the similarly equipped "STi Type UK" (for UK markets).
They were known for their custom WRC-themed front bumper, custom grille, custom sideskirts, and custom high-rise wing (same as the stock 04+ STI wing/the bugeye STi came with a WRX wing in stock form)… as such all of these parts have become hot commodities
The Prodrive edition bumper fits on bugeye WRX sedans (or wagons with sedan fenders although I have yet to see a Wagon-Prodrive! edit: found a widebody wagon Prodrive in progress in Australia)
Prodrive edition bumper – Ritch's WRX from Nasioc
Optional Prodrive foglight kit You could also further customize the bumper with an optional foglight kit featuring Prodrive foglights and fog covers with cutouts
GoJohnnyGo from ScoobyIreland's modified authentic STI Prodrive for good measure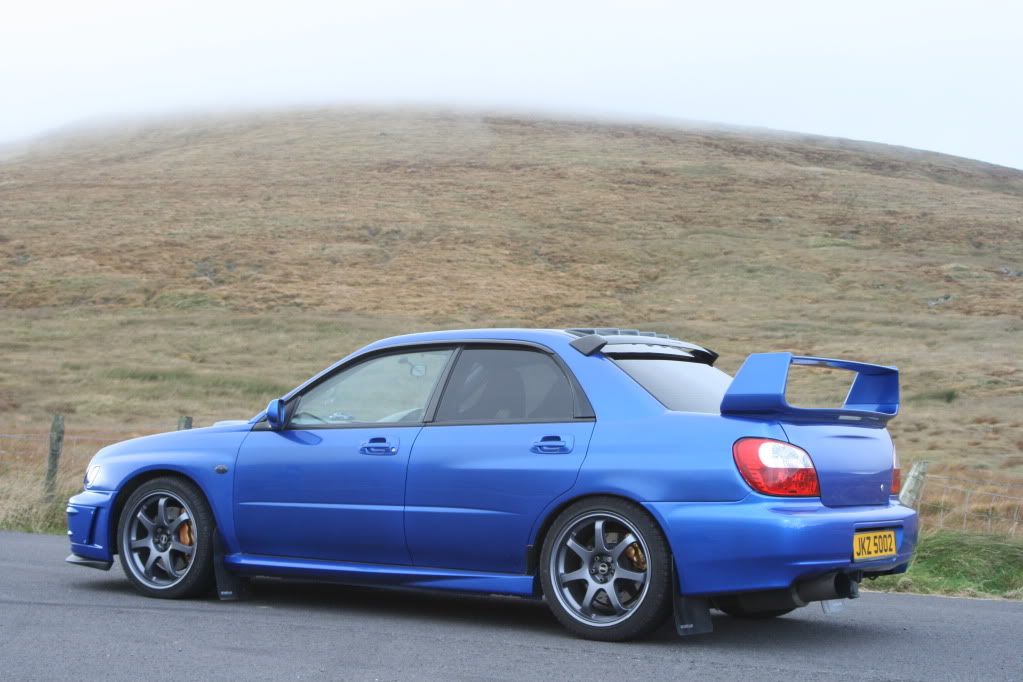 Also found this old pic of what appears to be an STI-Prodrive (possibly concept?) at the 2001 Tokyo Auto Show.  Notice the differences: extra light on the foglight cutouts similar to the bugeye WRC rally car. No info on whether these parts are production, but they're certainly rare if not one-of-a-kind.